---
LEGAL ALERT: Vaccination Related Dismissal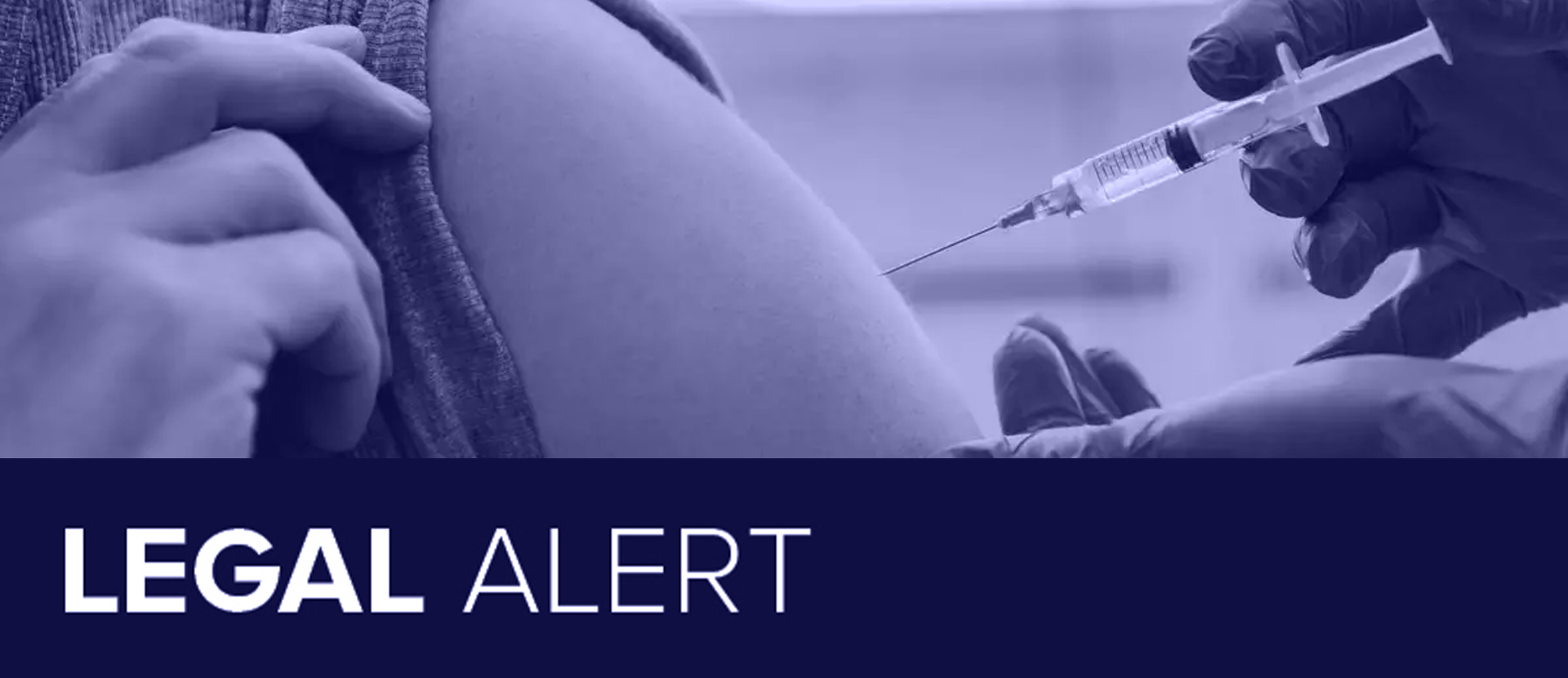 The recent Fair Work Commission case of Glover v Ozcare [2021] FWC 231 serves as an important reminder to employers that it is their actions – and not always their intent – which determine whether an employee has been dismissed, after it was found that an aged-care worker was unfairly dismissed by her employer, after being placed on indefinite leave for refusing to have a flu vaccination.
The employer mandated that all workers receive flu vaccinations in the wake of the COVID-19 pandemic. This was in reliance on a direction given by Queensland's Chief Health Officer, that employees could not enter an aged care facility without a flu vaccination. The worker refused to get a flu vaccination since suffering an anaphylactic reaction from a vaccination when she was a child. She had, for the last 10 years or so, been permitted by her employer to refuse flu vaccinations, because of her past experience.  On this occasion, because of her refusal, the employer deemed her unable to meet the inherent requirements of her role. The worker proceeded to utilise all her paid leave entitlements before being taken off the roster while 'unfit' for work on unpaid leave. The worker remained on unpaid leave indefinitely, and the employer asserted this would continue until such time as she was vaccinated. Ms Glover made an application for unfair dismissal, the central issue being whether or not she had been dismissed.
The Commission at trial invited the employer to undertake that after 3 months of unpaid leave, it would advise her if considering her dismissal. The employer declined to provide that undertaking  which the Commissioner described as "entirely unsatisfactory".
The Commissioner proceeded to determine the matter, finding Ms Glover had been dismissed from the date the employer refused to roster her for work when she was willing and able to do so, and despite the worker's failure or refusal to provide medical evidence as to her allergic reactions.  The Commission noted the absence of medical reports to support her genuine belief that to be vaccinated would cause risk to her life.
The matter has now been listed for further hearing as to the merits of the claim, the result of which will impact how employers can balance workplace safety requirements expectations as to compliance with COVID-19 vaccination programs.
The Commissioner has indicated that this matter would involve "largely a consideration as to whether [Ozcare's] decision to make an influenza vaccination an inherent requirement of the job is lawful and reasonable having particular regard to her care of vulnerable clients in their home".
EMA Legal can assist employers with vaccination related enquiries.