---
LEGAL ALERT: Aged-care facility prosecuted following COVID-19 outbreak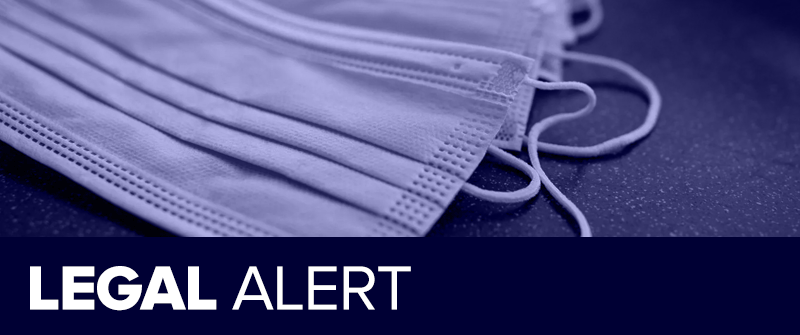 WorkSafe Victoria has this week commenced a prosecution against an aged-care facility after they allegedly failed to prevent a mass COVID-19 outbreak following a staff member testing positive.
It is alleged that in July 2020, the employer was notified that a worker who had attended its aged-care facility had tested positive to COVID-19. The subsequent outbreak resulted in 94 staff members and 94 residents contracting COVID-19, and tragically 45 of the residents passed away.
According to WorkSafe Victoria, it is alleged the employer failed to: require workers to wear PPE, train workers how to safely wear and remove PPE, verify that staff were competent in the use of PPE, inform staff when PPE should be used, or supervise the use of PPE.
In bringing charges for nine (9) separate breaches of the Occupational Health and Safety Act 2004 (Vic), WorkSafe Victoria claims that the employer failed, as far as reasonably practicable, to provide a safe and healthy working environment for its employees, and failed to ensure persons other than employees were not exposed to risks to their health and safety.
Under the Victorian legislation (with is not part of the uniform WHS legislation as adopted in South Australia), each alleged offence carries a maximum of 9,000 penalty units, equating to approximately $1.49 million per breach. This means the employer is facing potentially millions of dollars in penalties.
This prosecution is one of the first brought in relation to a failure to manage a COVID-19 outbreak and, depending on the outcome, could result in more prosecutions of this kind, including in other jurisdictions.
Employers are reminded that while restrictions have eased, South Australia is still recording thousands of positive cases of COVID-19 every day, presenting significant WHS risks. Employers, as PCBUs, need to ensure they continue to take all steps, as far as reasonably practicable, to manage the risks of a potential outbreak.
---
This Newsletter is made available to our clients and interested parties to provide immediate access to information about important changes and developments relevant to employers. The information contained in this publication should not be relied on as legal advice and should not be treated as a substitute for detailed advice that takes into account particular situations and the particular circumstances of your business.