---
LEGAL ALERT: Worker not 'forced to resign' over mask mandate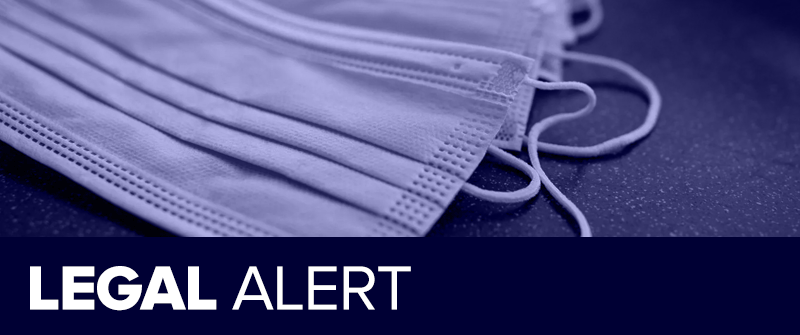 The Fair Work Commission has held that the management of a flight attendant who failed to follow a mask mandate was lawful, in the landmark decision of Watson v National Jet Systems Ltd [2021] FWC 6182.

Ms Watson, who was employed by Qantas, sought a medical exemption after Qantas introduced a mask mandate for cabin staff in October 2020. She submitted medical certificates certifying that wearing a mask made her 'extremely anxious' which impacted her ability to work safely. Ms Watson further claimed she suffered from Hashimoto's disease and a rare bone tumour.

During an investigation into the matter by Qantas, Ms Watson was stood down as her inability to wear a facemask would deem her unfit to perform emergency safety actions, like wearing a fire hood or oxygen mask. The investigation concluded that the medical certificates provided by Ms Watson did not refer to any underlying medical conditions or symptoms that would prevent her from wearing a mask. They subsequently directed her to return to her cabin crew role and wear the appropriate PPE, and that failure to do so could result in disciplinary action up to and including termination. Following this, Ms Watson resigned from her employment.

Ms Watson claimed that she had been 'bullied and harassed' and 'discriminated against' by Qantas, that the exemption process was overly complicated and that their act to stand her down during the investigation was 'unnecessarily combative'. She further claimed that the mask mandate was more focused on 'public perceptions' rather than 'public safety'. She claimed that she was left with no option but to resign, which led to being unlawfully constructively dismissed by her employer.

The Fair Work Commission rejected the worker's claim that she had been forced to resign. She had 'a number of options', including attending an Independent Medical Examination to obtain supporting medical evidence, but the worker chose to instead resign.

Regarding the mask mandate, the FWC stated that the fact that the mandate was introduced by Qantas for reasons relating to public perception (in addition to guidance from health authorities to reduce the spread of COVID-19) 'does not make it any less lawful or reasonable'. Had there been no exemption process in place the FWC said its decision 'may have been different.'

Finally, regarding the 'bullying and harassment' claim, the FWC held that Qantas was entitled to make further enquiries relating to Ms Watson's conditions to ensure she was fit for work, noting the emergency safety procedures that involved mask wearing.

The FWC concluded that Ms Watson had not been constructively dismissed from employment and her general protections application was dismissed.

EMA Legal can assist employers with queries relating to their COVID-19 workplace policies.
This Newsletter is made available to our clients and interested parties to provide immediate access to information about important changes and developments relevant to employers. The information contained in this publication should not be relied on as legal advice and should not be treated as a substitute for detailed advice that takes into account particular situations and the particular circumstances of your business.