---
LEGAL ALERT: Court decision highlights risks of contracts without valid off-set clause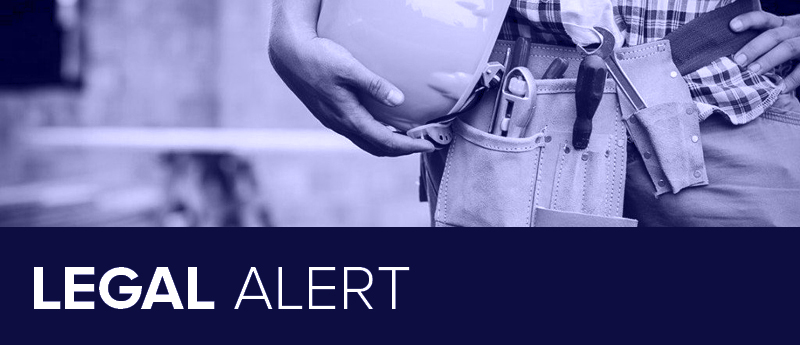 The recent Federal Circuit Court decision of Mc Innes v Aegis AC Pty Ltd [2020] FCCA 1142 highlights the importance of properly drafted employment contracts, after an employer was hit with a hefty underpayment under the Building and Construction Award 2010 (Award).
During the employment, the employer issued the employee (an Asbestos Removalist) with a series of short written contracts that provided above-award hourly rates of pay, but that failed to expressly provide that the above award rates were in satisfaction of various other Award entitlements. Following his resignation, the employee claimed he was underpaid $19,989.85 comprised of wages, overtime rates, allowances, public holiday rates, leave loading and a level 7 Award classification.
The employer disputed the employee's claim and argued that the hourly rate of pay in the various contracts was all-encompassing or 'all-in' rate of pay that included all entitlements of wages, penalties and allowances. The employer also argued that a bonus payment paid to the employee through a profit-sharing plan could be relied on to satisfy Award entitlements.
The Federal Circuit Court rejected the employer's argument that the over-award hourly rates could be used to off-set any other Award entitlements because the contracts did not specify that the hourly rates were intended to cover these other Award entitlements. The Court also rejected the argument that bonus payments could be used to off-set Award entitlements.
Consequently, the above Award hourly rate of pay paid by the employer could not be relied upon to establish that other Award entitlements had been paid.
This decision is a timely reminder to employers that pay above Award rates to ensure that the employment contract lawfully allows these rates to be used to satisfy other Award entitlements. Employers are strongly encouraged to review contracts of employment to ensure they contain valid off-set clauses dealing with over-Award payments.
EMA Legal is available to assist employers review or develop employment contracts and provide other employment law related advice.
A copy of the Federal Circuit Court's decision is available here: http://classic.austlii.edu.au/au/cases/cth/FCCA/2020/1142.html