---
LEGAL ALERT: Employers to review engagement of employees paid annualised salaries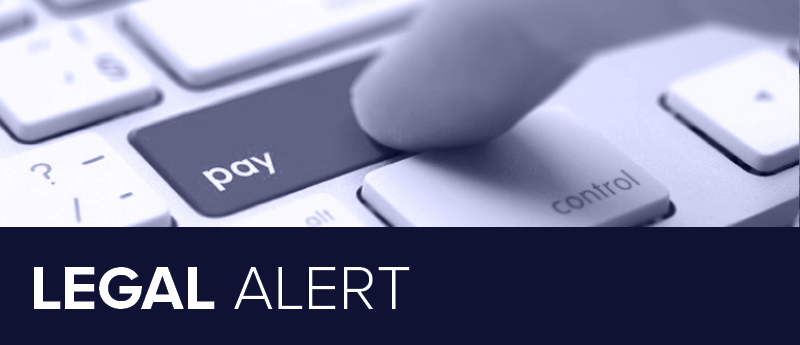 The Fair Work Commission's changes to the annualised wages arrangements in numerous modern awards come into effect on 1 March 2020.
Employers with employees covered by the modern awards listed below should review their engagement of those paid annualised salaries to ensure compliance with the changes:
Banking, Finance and Insurance Award 2010
Broadcasting and Recorded Entertainment Award 2010
Clerks – Private Sector Award 2010
Contract Call Centres Award 2010
Horticulture Award 2010
Hospitality Industry (General) Award Hydrocarbons Industry (Upstream) Award 2010
Legal Services Award 2010
Local Government Industry Award 2010
Manufacturing and Associated Industries and Occupations Award 2010
Marine Towage Award 2010
Mining Industry Award 2010
Oil Refining and Manufacturing Award 2010
Pastoral Award 2010
Pharmacy Industry Award 2010
Rail Industry Award 2010
Restaurant Industry Award 2010
Salt Industry Award 2010
Telecommunications Services Award 2010
Water Industry Award 2010
Wool Storage, Sampling and Testing Award 2010
The changes impose significant obligations on employers to:
Reach agreement with or advise employees (but note – this will depend on the terms of the amended modern award) in respect of:

The annual wage that is payable;
Which of the award's provisions of the modern award will be satisfied by payment of the annualised wage;
The method by which the annualised wage has been calculated; and
The outer limit number of ordinary hours which would attract the payment of a penalty rate and the outer limit number of overtime hours which the employee may be required to work in a pay period or roster cycle without being entitled to an amount in excess of the annualised wage.
Any hours worked in excess of the outer limits of ordinary hours specified in the agreement will not be covered by the annualised salary and must be paid as overtime in accordance with the relevant modern award.
The changes also mean employers with employees paid annualised salaries under the amended modern awards must:
Review the annualised salary each 12 months from the commencement of the annualised wage arrangement or within any 12 month period upon termination of employment or termination of the written annualised salary agreement;
Calculate the amount of remuneration that would have been payable to the employee under provisions of the modern award and compare it to the amount of the annualised salary actually paid to the employee in that period; and
Pay any shortfall within 14 days.
While the Fair Work Commission has made clear that contractual off-set clauses will not be invalidated, failure to comply with the changes to modern awards may expose employers to risk of underpayment claims and potential penalties for breach of the relevant modern award.
The Fair Work Commission's decisions are accessible via the below links:
https://www.fwc.gov.au/documents/decisionssigned/html/2019fwcfb4368.htm
https://www.fwc.gov.au/documents/sites/awardsmodernfouryr/2019fwcfb8583.pdf
EMA Legal is available to assist employers with advice in respect of the upcoming changes.